kisui OUI Collection
Marieme – Vintage Wedding Dress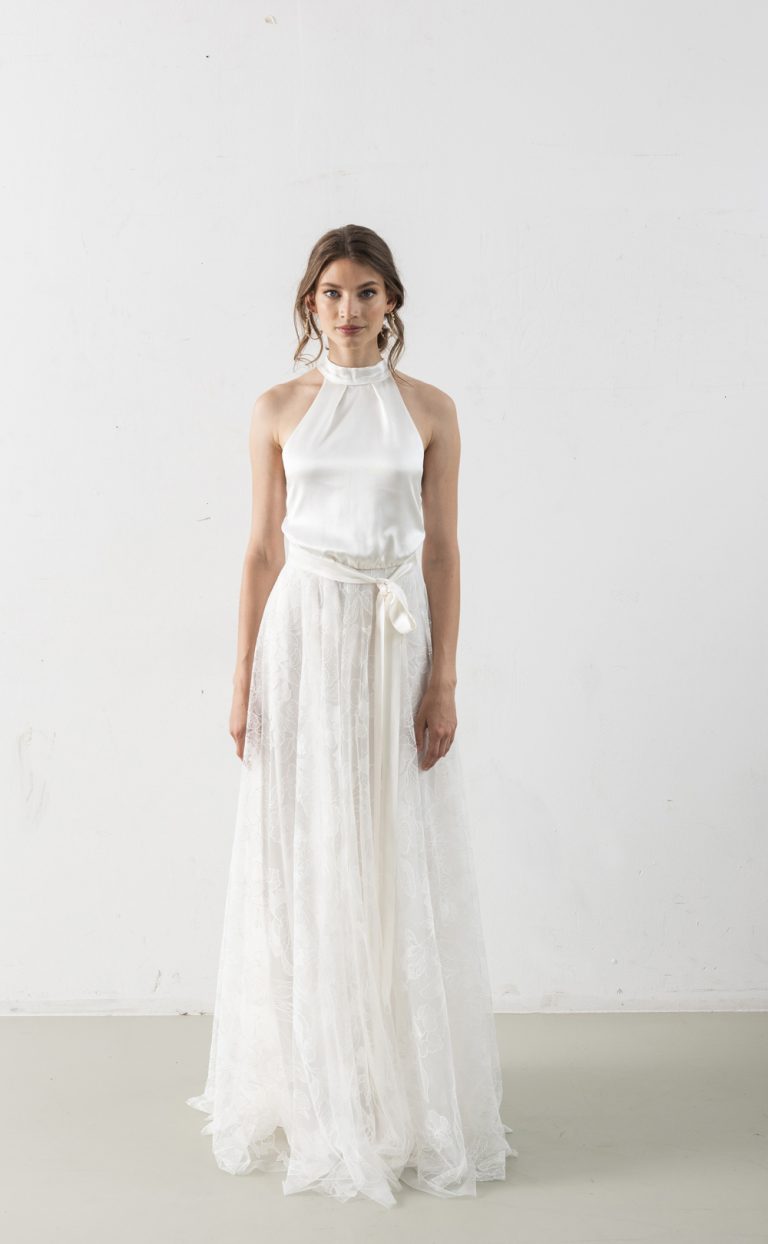 Details: Marieme – Vintage Wedding Dress
Marieme – Vintage Wedding Dress
The gorgeous Marieme wedding dress is made from a soft viscose and silk mix with delicate French embroidery on soft tulle.
The bodice is loosely cut and has a high halter neckline. A long ribbon merges into the free back neckline and can be tied as desired. One variation is a large bow directly at the neck, but it is also possible to cross the ribbon decoratively at the back or to tie it at the front to emphasise the waist.
The skirt part is cut as a circle skirt and shows off the floral pattern beautifully with its volume and lightness.
Marieme is perfect for a modern garden or barn wedding with vintage charm.
Marieme is Made-in-Germany.